Teen Hiring In NJ This Summer Is Mixed [AUDIO]
Many economists see improvements in summer teen hiring this coming season versus previous years.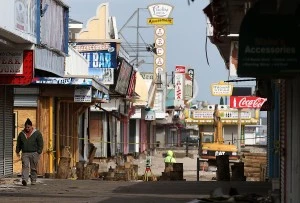 Here in New Jersey, teen hiring may be mixed.
Based on general trends, hiring in 2013 should certainly be better than 2012 and 2011.
The continuation of that basic trend would suggest the basic job market has improved and that may reflect on summer hiring.
That's the positive side. The negative side here in New Jersey is that we don't know the impact of Hurricane Sandy.
Rutgers Economist James Hughes says because of damage from Sandy, some shore businesses that were destroyed or damaged may not even be open, which is a loss for young job seekers.
What could be negatively impacted are the traditional summer jobs on the boardwalk, on restaurants at all types of hostelry-based employment.
Hughes says the other side of that coin might see teens more in demand for storm cleanup and fix-up jobs.
"It would seem to me to be ideal to hire temporary workers for much of the tasks that have to be done."
But here again, the hiring will be mixed because of what Hughes calls, "geographic variations."
"Monmouth and Ocean may have been harder hit than Cape May County and Atlantic County."
Audio clip: Adobe Flash Player (version 9 or above) is required to play this audio clip. Download the latest version here. You also need to have JavaScript enabled in your browser.