Rossi Roundup – The Governor Signs the DREAM Act Today – Do You Support It?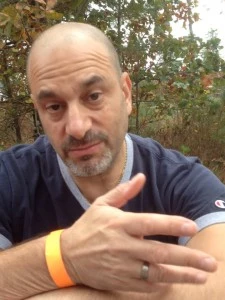 Back at 11 tonight…"All the Way Live"…conmigo kid.."el rey de la noche"… Ray Rossi- The Jersey Guy…with loads on the docket and more!
Spreading the gospel of the Garden State to you all over the world at nj1015.com…on your FM at 101.5, and with you at 1 800 283 101.5, Face Book and Twitter.
Here's some of what we're working on for tonight's show:
The Rossi Cold Weather Menu – What's Your Favorite Cold Weather Food?
Do Real Men Wear Pantyhose To Keep Warm Outdoors? [POLL]
Do you support the Governor's having signed the Dream Act into Law? (He actually signed it a couple of weeks ago but held a ceremonial signing in Union City today!)
A N.J. appeals panel finds that a Princeton officer broke law during DWI investigation – Do you feel he did anything wrong?
An EMT in upstate NY was suspended from his job after saving the life of a 4-year-old girl. You be the judge – Hero or Cowboy?
Fifteen Year Old Boy Charged in Christmas Night Killing of Two Newark Teens – Should He Be Tried As an Adult? [POLL]
Do you feel that 26 weeks of unemployment is enough to get by with?
Hackensack's Fu King Smoke Shop Has Neighbors Fuming – Should They Change the Name? [POLL]
Mays Landing Woman Sues Developer for Not Disclosing Info About Aggressive Neighbor – Does She Have a Case?
Union County to Begin to Cull Deer – Do We Need to Have a Hunt? [POLL]
The Mother of all Road Rage incidents – How bad a road rage incident have you been involved in. a Plainfield woman loses appeal of conviction in road-rage incident.
Your brushes with lewdness….one guy is accused of masturbating in front of Lakewood deli employee and her son.
Who in the history of SNL was its funniest cast member? New York comic hired as only black female cast member of 'Saturday Night Live.'
Along with other stuff as it comes up, conmigo, Ray "el rey de la noche"…worldwide on your smart device with the RadioPup app…at nj1015.com…and under the umbrella of the big and imposing frequency modulated stick at 101.5! (And it is big and imposing!)
And don't' forget to follow us on Twitter @nj1015, and me at @RayRossiNJ1015!