Rossi Roundup – Should Cops Have Stun-Guns?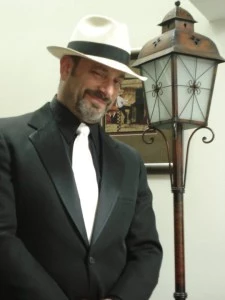 We're "All the Way Live"…conmigo kid.."el rey de la noche"… Ray Rossi- The Jersey Guy…with loads on the docket and more!
Spreading the gospel of the Garden State to you all over the world at nj1015.com…on your FM at 101.5, and with you at 1 800 283 101.5, Face Book and Twitter.
Here's some of what we're working on for tonight's show:
JFK Is Still Beloved 50 Years Later – Which President Would You Reelect? [POLL]
Rutgers Will Review Jevon Tyree Bullying Accusation – Has a Coach Ever Bullied You? [POLL]
Due to all the recent police-involved shootings – should cops be equipped with stun guns?
Lakewood's Tent City Residents Could Be Fined for Burning Wood Outdoors –Would Fining Them Help?
Four of the Busiest Rest Stops in the Country are Right Here in NJ – Which Jersey Rest Stop is the Worst?
Do you hate your job and what would you rather be doing? U.S. Workers Hate Their Jobs the Most.
Do you feel schools should add social media education to the school curriculum? A NJ Senate Panel has approved legislation to go ahead and add it.
Should Parents Who Lash Out Online Against Refs, Coaches, and other people's kids be banned from their kid's sporting events?
What's the worst sequel to a movie you've ever seen? A sequel to the classic 'It's a Wonderful Life' had been in the Works – Leave the Original Alone [POLL]
Walmart Solicits Donations From Employees to Help Other Workers Who Can't Afford a Thanksgiving Meal. Your Thoughts.
Ever tried a fad diet and how much weight have you lost? Just two years ago a 25-year-old tried something different and now claims eating ten bananas a day!
Rossi Posse iPod Shuffle for tickets to the Sarcasm Comedy Club at Tavern on the Lake in Hightstown!
Along with other stuff as it comes up, conmigo, Ray "el rey de la noche"…worldwide on your smart device with the RadioPup app…at nj1015.com…and under the umbrella of the big and imposing frequency modulated stick at 101.5! (And it is big and imposing!)
And don't' forget to follow us on Twitter @nj1015, and me at @RayRossiNJ1015!