Late Show [4/16] Are You Dissatisfied with Sandy Recovery Efforts? [POLL]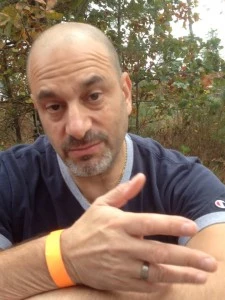 Live from the Jim Gearhart Broadcast Facility somewhere in the wilds of the Garden State, it's New Jersey's ONLY ALL LIVE –ALL LOCAL-ALL NIGHT SHOW, with me, Jersey Guy Ray Rossi – "el rey de la noche" – merely a guy with a microphone, transmitter, and internet connection.
Spreading the gospel of the Garden State via RadioPup 3.0 on your smartphone or tablet, online at nj1015.com; and under the umbrella of the big and imposing Frequency Modulated Stick at 101.5 FM.
What's Your Favorite Holiday Meal or Treat?
Grocery Prices Set to Increase – How much have you cut back on your food budget? [POLL/AUDIO]
Should you be able to transfer your kid into another school in order to play for a better team? Legislation Could Bar Student Athletes From Transferring Into Schools to Gain Athletic Advantage [POLL]
Two Teens Charged With Texting Nude Pictures of North Jersey Girl – Should they be charged with the crime of endangering the welfare of a child? [POLL]
Have you ever been ticketed for Flashing Your Headlights in NJ to warn oncoming drivers of a speed trap- Do you feel you should be ticketed for it? [POLL/AUDIO]
Are You Dissatisfied with Sandy Recovery Efforts and Who Do You Blame? [POLL]
Who would you like to see as your commencement speaker? Do they really make a difference?
Is it possible to keep a wild animal as a pet and should the woman in Lacey who owns the bobcat be able to get her pet back?
Ever had a verbally abusive teacher? According to a lawsuit filed by a former student, a Sayreville HS teacher called a student gangbanger and a car thief during racist rants.
Was the Bouncer at a Flatiron District Bar Being a Douche or Just Doing His Job?
Could Seaside be Family Friendly and a Party Town at the same time? The town wants to Make its Image More Family-Friendly [AUDIO]
Clever or Offensive – A sign outside a Philadelphia Bar that says "I like my beer like I like my violence – Domestic"
Do you believe caffeine to be addictive? How much caffeine do you need to get you jumpstarted into the day – or night? – New study suggests 'caffeine use disorder' is real.
Should school lunch period be optional? Vineland High School community debates mandatory lunch policy.
What things other people do at the gym get under your skin? Kenilworth man accused of watching women in shower at Garwood fitness gym.
Along with other stuff as it comes up, conmigo, Ray "el rey de la noche"…worldwide on your smart device with the RadioPup app…at nj1015.com…and under the umbrella of the big and imposing frequency modulated stick at 101.5!
Feel free to make a "Ray-Quest" Listener Suggested Topic at @RayRossiNJ1015 on Twitter or on Facebook at Ray Rossi (The Jersey Guy)!
And please take today's Rossi Posse Poll: