House Immigration Bill Must Meet "Criteria," Says Obama
President Barack Obama says he is open-minded about immigration legislation being fashioned in the House. But he says he won't support it if it doesn't meet his criteria, including a "pathway to citizenship."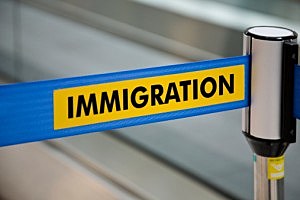 Obama is pushing Congress to reform the nation's immigration system as one of his top legislative priorities.
The president is backing bipartisan legislation that would secure the border and provide a path to citizenship for some of the 11 million people living in the U.S. illegally. Obama says legislation proposed by a bipartisan group of eight senators does meet his "basic criteria" and applauded their effort.
Neither the House nor the Senate have yet to vote on an immigration bill this year.
(Copyright 2013 by The Associated Press. All Rights Reserved.)