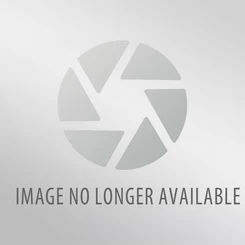 Hey it's Matt...here are my vitals. I was born in Pt. Pleasant and raised in Toms River. I'm a graduate of the Toms River East Class of '01. I never went to college because I've been on the radio since I was 14. I'm a NYY fan and like documentaries and movies in general. Larry David (co-creator of Seinfeld and star of Curb Your Enthusiasm) is my hero. On Netflix I'm all about House of Cards and Orange Is The New Black. I like The Blacklist, anything Gordon Ramsay does and Bar Rescue
Billed as "America's Biggest Disc Jockey", Big Joe Henry truly lives by his motto, "Livin' Large and Lovin' Life". Big Joe hosts the Big Joe Jersey Request Show" Friday nights 7 - 12mid and Saturday/Sunday "The Big Joe Henry Show" 10a - 3pm on New Jersey's most listened to radio station, NJ 101.5. Big Joe Henry has the most listened to weekend radio program in the state of New Jersey. Big Joe remains active in charitable and community causes, and has received many awards for such service
The show is like your favorite 4$ pair of flip flops that you bought 17 years ago on the boardwalk in Seaside. They're an absolutely perfect pair, A little funny looking yet somehow they just make perfect sense.. They're a little smelly but comfortable, a little sloppy yet somehow classy.. They're kinda rough around the edges yet somehow enduring. And every once in awhile,. when you realize they're such an important part of your life, you wonder what the hell you've been thinking all these years
Jeff loves being part of New Jersey 101.5. It's a station he was a fan of even before working here, plus NJ is his home state. Born and raised in Union County, that whole area seen in the old "Sopranos" opening credits was pretty much his back yard. He's also lived in Cape May County, Mercer County, Middlesex County. Now Jeff resides in Somerset County with his wife and two kids plus they're expecting a baby in October. He loves Bruce Springsteen, Jersey pizza, summers at Seaside, and the greatest radio audience in the world!
Big Bill Doyle has been working with Jeff Deminski, or Heff-ay since their first run at New Jersey 101.5 from 1994 to 1999. After12 years in Michigan, they came back in 2011. Big Bill has three children (two of whom were born in the Garden State), with one at Montclair State and two in high school in Ocean County. He has been married for 22 years (in a row) and lives in Jackson where he enjoys grilling burgers 12 months a year on his Big Green Egg
I am the guy you hear on with Steve Trevelise at 11pm and the guy who rocks your overnight with "Jerseys Favorite Hits" Midnight - 5am Monday mornings as JR. For as long as I could remember I wanted to be a 'radio guy".....well that and a pro-wrestler, Defensive line on the NY Giants and a rockstar. My earliest memories of wanting to be a radio guy came when I would steal my dad's cassettes play them in my boombox and talk them up with my Jiminy Cricket karaoke radio
Follow Me
Sign up to have exclusive New Jersey Insiders contests, events, coupons, presales, and much more delivered to you for FREE.