Don's Top 10 from this week in 1980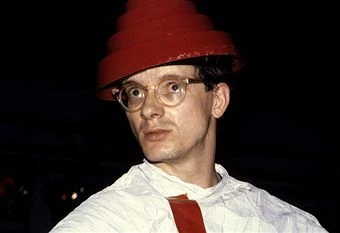 Getty Images
Back...back..back into time, in "The Time Machine" I go, to Wednesday, November 26, 1980, with the local top 10 singles. You can hear all 10 songs played in order starting at midnight tonight on New Jersey 101.5.

"(Just Like) Starting Over" by John Lennon
(#11 last week) I've always wondered why the song opened with those haunting chimes. Well, those were Yoko's personal "wishing bells". Lennon said that the song had a retro sound because the 50s were his period & he had never written a song with that vibe before, although that was the music he identified with.
"Dreaming" by Cliff Richard
(#12 last week) Sir Cliff charted 125 times in the U.K., including 14 #1's. He didn't do nearly as well in the states, but he did OK, with nine hits to make the national top 40. Nice to hear this one again. Very catchy.
"Never Knew Love Like This Before" by Stephanie Mills
(#8 last week) Stephanie was a performer from the age of nine. At 11, she won Amateur Night at the Apollo. Two recording deals, with Paramount, then Motown, failed to yield any hits. It took starring in the Broadway musical "The Wiz" to launch Mills's recording career.
"The Wanderer" by Donna Summer
(#6 last week) Fascinating record. OK, so you're Donna Summer, it's 1980, there's a so-called "disco backlash". What do you do, career-wise? Damned if you do, damned if you don't. Well, she ditched her label, Casablanca, & became the first artist signed to the brand new Geffen Records. And she radically changed her sound, to a new wave rock/disco fusion kinda song. Top 40 initially embraced the single, & it went top 10, but her core audience was turned off, while not attracting any album rock airplay. And that basically killed her career. Yes, she had three more top 10 hits in the 80s, most notably "She Works Hard For The Money", but Donna never again reached the career heights she enjoyed in 1978-1979. Hey, I've always liked this single!
"He's So Shy" by The Pointer Sisters
(#5 last week) There's been a lot of sadness surrounding the sisters in recent years, most recently, estranged sister Bonnie being arrested for possession of crack cocaine just over a week ago, Nov. 18, 2011. A week earlier, Bonnie revealed that sister Anita was diagnosed with cancer (Anita lost her only child, Jada, to cancer in 2003). In 2006, June Pointer died of cancer, with Bonnie excluded from her bedside & funeral.
"Master Blaster (Jammin')" by Stevie Wonder
(#7 last week) An ode to reggae legend Bob Marley, who had been Stevie's opening act on his most recent concert tour. The first single from the album "Hotter Than July".
(#4 last week) Hugely influential song that was a smash for every top 40 station that played it. Many didn't in the very conservative atmosphere of 1980. The "Whip It" video was paid for by the band with $15,000 of their own money. Oh, that video is too controversial to post here. Go find it yourself, but parental advisory suggested.
"Another One Bites The Dust" by Queen
(#2 last week) 1980 was Queen's biggest year on the singles chart, with two monster #1 hits, this being the second. Guess who told Freddie Mercury that "Another One Bites The Dust" should be the first single from their album, "The Game"? None other than Michael Jackson. Good ears. But Freddie didn't immediately listen. This was the third single from the album. The first single was "Crazy Little Thing Called Love", #1, good choice. The second? "Play The Game", #42, not a good choice.
"Woman In Love" by Barbra Streisand
(#1 last week) After three weeks at the top, Babs slips a notch to runnerup with this Barry & Robin Gibb-penned song. While the Bee Gees themselves were persona non grata on the radio as artists after 1979, they certainly were welcome as songwriters & producers through the 80s. The first single from Barbra's all-time biggest selling album, "Guilty".
(#3 last week; 1st week at #1) Ms. Streisand's muse was superstar Barry Gibb, & Kenny Rogers's was superstar Lionel Richie, who wrote & produced what turned out to be the bearded one's all-time biggest single. There have been other hits called "Lady" on the charts over the years, including ones by Jack Jones (1967), Styx (1975), Little River Band (1979) & ironically, the Commodores, in 1981. Well, technically, it was called "Lady (You Bring Me Up)", but don't ruin my bit, OK?