Do You Want NJ Judges to Pay More for Their Benefits? [AUDIO]
On Tuesday, voters will be asked in a ballot question if they'd like to amend the constitution to give the legislature the authority to force judges to pay more.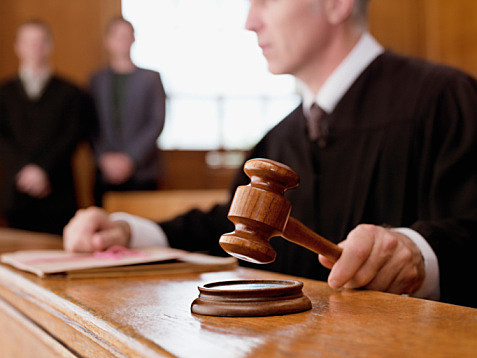 In late July, the New Jersey Supreme Court ruled that judges do not have contribute more for their pensions and health benefits despite a relatively new law that required them to do so. The high court said it was unconstitutional to force judges to pay more because it lowered their compensation.
The constitutional amendment clarifies the Legislature's authority to enact laws that deduct contributions from the salaries of Supreme Court Justices and Superior Court Judges to help fund their employee benefits, which include their pension and health care coverage. The amendment specifically concerns only these justices and judges, as only their salaries are referenced and protected from various reductions, during their terms of appointment, under the current provisions of the New Jersey Constitution.
Assemblywoman Donna Simon is one of several lawmakers who pushed to get the question on the ballot. She says, "There is no reason to exempt 430 judges from the fairness of having to pay into a pension just like the police and the firefighters and the teachers need to do. There needs to be some level of responsibility. I'm pretty confident that the voters and the rest of the 500,000 public employees who also have to pay their fair share will be in agreement with us."
In October of 2011, Superior Court Judge Linda Feinberg ruled that increasing judges' pension contributions by 9 percent violates the State Constitution because it effectively reduces their salaries. The State filed an appeal and it was rejected by the State Supreme Court.
Governor Chris Christie has repeatedly pointed out that the average judge now pays just $59,300 into the pension fund but withdraws $2.3 million in benefits over their lifetime and they can collect pensions equaling 75 percent of their salary after 10 years on the bench.
"We're asking the people who are paid the most to pay the most," explained Christie after Feinberg's ruling. "They (judges) are public servants. They are not kings and queens in black robes. I want the judiciary to be independent, I just don't want them to be part of an elite special class of citizens who get better benefits at a lower cost than everybody else in the state, and do that at the expense of the taxpayers."
Based on information provided by the Judicial Branch, the Office of Legislative Services estimates that, if the proposed constitutional amendment is approved by the voters at the general election held in 2012 and if the collection of the additional contribution begins January 1, 2013, judges combined would contribute $987,534 during the second half of State Fiscal Year 2013, $2.962 million during Fiscal Year 2014, and $3.950 million in Fiscal Year 2015.
Just days after the high court ruling Simon issued a joint statement along with her Assembly colleagues Amy Handlin and Caroline Casagrande. They said, "The July 24, 2012, decision of the New Jersey Supreme Court threatens to upset this balance by excluding one category of public employee from the responsibility of sharing more of the cost for their own benefits: sitting judges and Justices of the New Jersey judiciary. In a narrow 3-2 decision, the Court ruled that sitting judges and Justices do not have to pay more of their own salaries to fund their own benefits due to a constitutional provision that is intended to prevent political intimidation of the Judiciary."
Audio clip: Adobe Flash Player (version 9 or above) is required to play this audio clip. Download the latest version here. You also need to have JavaScript enabled in your browser.