Missing firefighter's body found in Denville pond
A dive team has recovered the body of a firefighter who went missing while swimming in a Denville pond Friday night.
Denville Police say the New Jersey State Police dive team recovered the body of Joseph Arcoleo, a volunteer firefighter in Denville about 30 yards from the shoreline just past the swim lanes of Cook's Pond.
Arcoleo  was last seen swimming in Cook's Pond in James F. Dyer Park early on Friday evening according to an alert issued by Denville Police. Rescue crews searched the pond for Arcoleo until late in the evening reports FiOS 1 New Jersey, which says the 60-year-old was training for a triathalon. Rescue crews kept watch on the pond with equipment remaining at the pond all night.
Denville Police were holding out hope that Arcoleo may have simply left the area on foot to take a run and then been injured. News 12 New Jersey reports the firefighter's car was found parked at the pond with his belongings inside.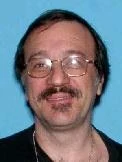 Arcoleo is known to be a good athlete who had no medical issues, according to the Daily Record.
7 ABC Foul play is not suspected in the case.
The Morris County Sheriff's Office and New Jersey State Police joined to search using side-scan sonar in hopes of locating Arcoleo according to NJ.com. A helicopter is also being used in the search.
Denville Police are still investigating the incident and ask anyone with information to call 973-627-4900.
MORE COVERAGE:
Patrick Lavery contributed to this report