Black 'Ragtime' star says NJ high school shouldn't censor student play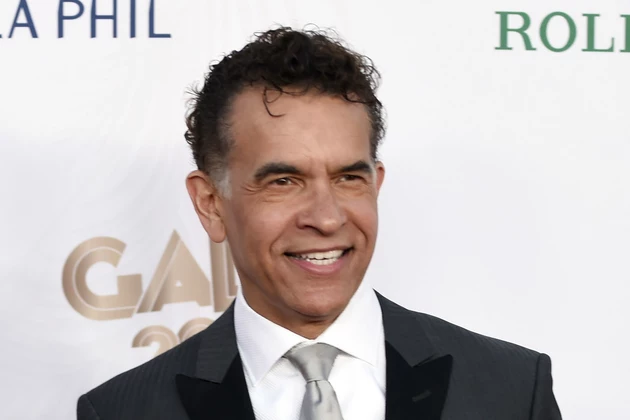 CHERRY HILL — Controversy over a South Jersey high school decision to perform a student version of a racially charged musical is drawing attention on Broadway.
Brian Stokes Mitchell, star of the original Broadway production of "Ragtime," says he is willing to meet with school officials to discuss why he believes the show should be presented intact — racial slurs and all.
"See this show, acknowledge the language, but don't censor it. This show results in catharsis because of what it says, and what the audience of all kinds of people experience together," Mitchell said in an interview with Howard Sherman, director of the Arts Integrity Initiative at the New School for Drama in New York.
Sherman told New Jersey 101.5 that if the school board goes through with its plan to eliminate "offensive language" from the script it could endanger the presentation of the musical.
"Any copyrighted scripts cannot be altered without the authors or the licensing house," Sherman said."According to copyright law and the licensing agreement that the school signs, you may not alter a text without approval. It's not a question of the scale of alterations or the reason for the alterations."
Cherry Hill has licensed use of a School Edition for their performance in March, according to spokeswoman Barbara Wilson, one of three versions available from Music Theatre Internatonal (MTI). A description of the version on MTI's website said that the "vocal arrangements are slightly rearranged for student voices" but does not specify anything about the script. "
MTI president Drew Cohen told the Phialdelphia Inquirer in an email that it "does not typically grant permission to change the "Ragtime" script."
Sherman, who has been involved in disputes with school administrations that have attempted to change the content of plays, said  he would like to see a dialogue
Members of the NAACP's Camden County East chapter, who oppose the performance, and members of the cast who want to perform the original version all spoke for nearly three hours before the Board of Education during the public comment portion of Tuesday's meeting.
Sherman, who watched via a live video stream of the meeting, said "everybody made important arguments for their beliefs and it's essential that all sides be respected for their positions and ultimately the goal with any conversation like this, and especially with a show like "Ragtime," is to determine how to bring people together in understanding to eliminate the divisions between us. That's what this show is about."
He suggested the conversation be "professionally guided."
Wilson said that "our school board members will be discussing the issue and community input with (superintendent) Dr. Joseph Meloche, but we don't anticipate the discussion being a part of future board meetings, which will be on Feb. 14 and 28. We expect a decision will be made by then."
Contact reporter Dan Alexander at Dan.Alexander@townsquaremedia.com
More from New Jersey 101.5
Subscribe to New Jersey 101.5 FM on